Personal profile
Biography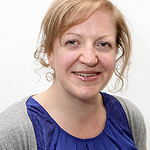 Sasha Handley specialises in early modern social and cultural history in the British Isles, with a particular interest in histories of everyday healthcare (especially sleep practices), material culture, supernatural belief (especially relating to women's histories) and the history of emotions.
She teaches across a wide range of courses in early modern British, European and global history. She is a Fellow of the Royal Historical Society, Co-Editor of the Bloomsbury monograph series New Directions in Social and Cultural History and Chair of the Wellcome Trust's Medical Humanities Discovery Advisory Group. Sasha is a member of the Bodies, Emotions and Material Culture Collective at Manchester and she is Associate Director for Research (Public Engagement and Impact) within the School of Arts, Languages and Cultures from 2021-24. 
Research interests
What does it mean to sleep well? This is not just a modern concern but something that has exercised individuals and communities throughout history. My Wellcome Trust funded Investigator Award, Sleeping well in the early modern world: an environmental approach to the history of sleep care will be the first to address this question by assessing how people's efforts to sleep well c.1500-1750 were influenced by a distinctive set of environmental relations and linked 'environing practices' in which people engaged with their physical surroundings to optimise their sleep timings, source bedding materials, and to prepare soporific tonics. The project's research team will reconstruct the principal agents, materials and 'environing' practices that were used to manage sleep in ecologically distinct parts of Britain, Ireland and England's emergent colonies of Virginia and Newfoundland, alongside the bodies of medical, botanical, climatic and material knowledge associated with them. The research is important because it brings a fresh environmental history perspective to bear upon cross-disciplinary debates about the significance that physical environments play in shaping healthy and unhealthy sleep habits. It will also be the first to assess the immediate and longer-term impacts of early modern processes of environmental change (e.g. climatic change in the guise of the 'little ice age' in northern Europe and early America; the shift from pasture to arable land cultivation and the introduction of new systems of crop rotation; controversial land conversion and reclamation processes) in shaping people's sleep care practices, which will encourage a reassessment of the assumed primacy of modern 'watershed' moments such as industrialisation and the digital revolution in shaping human sleep fortunes.
Thanks to the additional award of a Wellcome Trust Research Enrichment – Public Engagement grant, the project team will also develop an important public engagement and impact project with Ordsall Hall in Salford. The money will help to recreate historic planting schemes for the Hall that will be used to remake early modern soporific tonics and foodstuffs in collaboration with Salford schools. Our aim is to improve the health education and health outcomes of school-age children in Salford through creative outdoor engagement with historical sleep recipes.
My current monograph project The Haunting at the Rectory: A Story about Women who wanted to be heard is a rich micro-history of a violent eighteenth-century spirit that tormented the inhabitants of Epworth Rectory in Lincolnshire in the winter of 1716-17. This was the childhood home of John Wesley, founder of the Methodist church, and his family. This book, which is under contract with Doubleday, will deliver the first inclusive history of this extraordinary and uniquely detailed haunting. It aims to convey three central messages:
The book uncovers the long history of women's engagement with ghost reports to publicly air their grievances. The Wesley sisters, and their mother Susanna, were the latest in a long line of women that framed ghostly reports as effective narratives of protest against domestic aggressors and used them to negotiate relationships of hierarchy and dependence.
The so-called 'age of enlightenment' has been overwhelmingly characterised as one of widespread 'disenchantment', scepticism and ridicule of supernatural reports. This characterisation reflects a dominant focus on the published treatises of male public intellectuals. By contrast, , this book reveals the circumstances in which ghost reports were taken seriously, exploring the meaning of ghost stories from the bottom-up. The correspondence of the Wesleys reveal the fractious interpersonal dynamics and emotional conflicts that made Old Jeffrey's torments both chilling and meaningful to those that experienced them at first hand – clearly identifying emotions as drivers of historical change.
The book draws on a rich archive of material evidence to explain why ordinary households were the most common locations of ghostly hauntings. The book examines the supernatural associations attached to fireplaces, attic spaces, bedsteads, and staircases, to explain why they were understood as sites of vulnerability to supernatural attack, and in need of careful regulation and material defence.
In collaboration with colleagues at Manchester and the University of Melbourne, I am an investigator on the Australian Research Council funded research and exhibition project 'Albrecht Dürer's Material World in Melbourne, Manchester and Nuremberg'. The project is the first to analyse the significance of Dürer's immediate material world, and of Europe's 'Material Renaissance' upon his iconic artwork. I am co-curating an exhibition linked to the project, which will open at The Whitworth in 2023. 
Previous monograph projects include Sleep in Early Modern England (Yale University Press, 2016). This prize-winning book delved inside English households to reveal the ways in which people understood sleep and how they practiced it on a daily basis. The book charts an important phase of transformation in attitudes towards sleep and its everyday practice, and fills a major gap in histories of everyday life. This research also suggests that culture, environment and emotions play a critical role in ordering people's day-to-day experiences of sleep in the early modern and modern worlds. Research funding and support for the project came from the British Academy, from the Arts and Humanities Research Council, from the Victoria and Albert Museum, and the Lewis Walpole Library (Yale University). A series of articles stemming from this research have appeared in Interface Focus, Cultural and Social History, in History: The Journal of the Historical Association, in the Journal for Eighteenth-Century Studies, in the Journal of the History of Ideas and in History Workshop Journal. A major impact project 'How We Used to Sleep' funded by an AHRC Follow-On Funding Award was undertaken with the National Trust's Little Moreton Hall and The Sleep Charity. Updates about the project can be found on my research website: www.historiesofsleep.com and via my Twitter feed: @sashahandley.
My first monograph 'Visions of an Unseen World' (2007) examined the vibrancy and circulation of ghost stories and ghost beliefs in seventeenth and eighteenth-century English culture - a period often associated with declining interest in supernatural phenomena. Since then, I co-curated the exhibition 'Magic, Witches and Devils in the Early Modern World' at the John Rylands Library with Dr Jennifer Spinks (University of Melbourne). The international symposium 'Supernatural Spaces in the Early Modern World' (May 2016) is the first major event of the Emboded Emotions research group based at Manchester and will lead to future international collaborations in the field of the history of emotions with scholars at the University of Melbourne.
Prizes and awards
Research Funding
Being Human Festival, Small Award (2017-18), 'Sleep: Lost and Found' (2017-18)
Visiting Research Fellow, Moore Institute, NUI Galway (2017-18)
AHRC Follow-On Funding Award for the project 'How we used to sleep' (2017-18)
Visiting Research Fellow, Lewis Walpole Library, Yale University (2016-17)
British Academy Mid-Career Fellowship: 'Sleep in Early Modern England' (2015-16)
Visiting Research Fellow at the Victoria and Albert Museum (2015-16)
Humanities Strategic Investment Fund Award (with Dr Jennifer Spinks), 'Embodied Emotions in the Early Modern World', University of Manchester and University of Melbourne (2015-16)
MICRA  (Manchester Institute for Collaborative Research on Ageing) Seminar Award (with Professor Julie-Marie Strange): 'Age and the Body: Identity and Image in Later Life' (4 December 2015)
ESRC Impact Acceleration Award (with Professor Hannah Barker and Dr Charlotte Wildman): Making History Public (2015-16)
John Rylands Research Institute Seed Corn Funding, 'Magic and the Natural World in Early Modern Europe' (2013) with Dr Jenny Spinks
AHRC Early Career Fellowship: 'Bedroom Stories in Early Modern England' (2011)
Research Fellowship: 'Making Publics: Media, Markets and Associations in Early Modern Europe': McGill University (2009)
Simon Research Fellowship: University of Manchester (2007-9)
Scouloudi Fellowship: Institute of Historical Research (2004-5)
Doctoral Fellowship Award: Humanities Research Centre, University of Warwick (2004)
Opportunities
I have supervised a number of MA and PhD students (many with AHRC or ESRC funding) and I welcome enquiries from students interested in any aspect of social and cultural history in the early modern period. 
Further information
Since 2011 Sasha has collabarated with the National Trust to engage the public with aspects of her research. At Ham House she ran guided tours for three years, entitled '40 Winks: Sleeping Habits Through the Ages', and has also written a tour script for the staff and volunteers at the house to enable them to run tours of their own on a regular basis. Sasha has also written room guides for the bedchambers at Ham House and delivered a training session to curators and volunteers at Ham House on historic sleeping practices. More recently, she has been awarded AHRC funding to pursue the impact and engagement project 'How we used to sleep' with Little Moreton Hall. The project involves a wide range of participants ranging from mental healthcare professional and service users, to social enterprises and school groups across the northwest region.
Sasha has collaborated with a range of museums and heritage institutions. During her tenure as Visiting Research Fellow at the Victoria and Albert Museum, she has produced new catalogue entries for key items in the Museum's collections and updated existing entries. Sasha has also conducted important new research and produced a conservation report about a key item within the collections of the Museum of London in collaboration with a scientific advisor from the University of Manchester.
Expertise related to UN Sustainable Development Goals
In 2015, UN member states agreed to 17 global Sustainable Development Goals (SDGs) to end poverty, protect the planet and ensure prosperity for all. This person's work contributes towards the following SDG(s):
External positions
External Examiner, University of Hertfordshire
1 Sept 2016 → 31 Aug 2019
Research Beacons, Institutes and Platforms
Manchester Institute for Collaborative Research on Ageing

Creative Manchester
Fingerprint
Dive into the research topics where Sasha Handley is active. These topic labels come from the works of this person. Together they form a unique fingerprint.